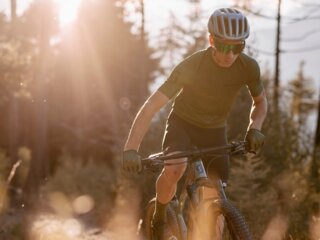 Bike rental Schladming
INTERSPORT Bachler
Your bike rental in Schladming
Discover the beauty of the Austrian Alps on two wheels and experience unforgettable adventures in a spectacular natural setting. At our bike rental shop in Schladming you have high-quality bikes and first-class service at your disposal to make your bike trip an unforgettable experience. Combined with our first-class service, your bike trip is guaranteed to be an unforgettable experience!
Whether you are an experienced mountain biker or a more leisurely touring cyclist - we have the right model for everyone in our bike rental. Our competent staff will help you to choose the perfect bike for your needs.
Rent e-bikes at the center of Schladming
Your next bike adventure starts at INTERSPORT Bachler! Our bike rental is located directly at the main square of Schladming.
The Schladming-Planai-Dachstein-Tauern region offers a variety of exciting routes and trails. Climb the peaks of the surrounding mountains, speed through picturesque valleys or explore charming villages in the area. Whether you are an experienced biker or a beginner, everyone will find their perfect route here.
By the way: For those with their own bike, we also offer repair and maintenance services. Just contact us to reserve your bike or to arrange a service appointment for your bike. We look forward to seeing you!
Bike rental in the heart of Schladming